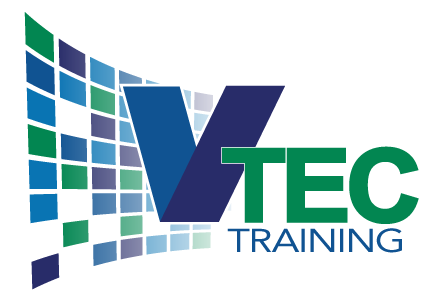 Overview
In VTEC's hands on instructor led course, each module teaches you foundational skills by following the project life cycle. You learn how to define a new project; plan your project with tasks, resources, and assignments, analyze the Critical Path, baseline your project, enter actual progress, analyze variance, revise your project, report about project progress, and then close the project. Throughout each module, we provide a generous amount of information notes, warnings, and best practices. Information notes call your attention to important additional information about a subject. Warnings help you to avoid the most common problems experienced by others, while best practices provide tips for using the tool based on our experience.


This course is designed for a person who has an understanding of project management concepts, who is responsible for creating and modifying project plans, and who needs a tool to manage those project plans.

Microsoft Project 2013 introduces exciting new features representing profound changes to the software functionality, including the ability to manually schedule tasks, a feature added to ease the transition for people who use Excel to manage their projects. From the new ribbon-based user interface and backstage, to the incredibly handy new Timeline and Team Planner views, Microsoft Project 2013 is packed with new features and changes that you can use to enrich your scheduling experience. Incorporating the hands-on labs that you will do in class, you will be up to speed in no time!


Course Details
What is a project?
Understanding The Project Management Process
Introducing a new start experience
Introducing the Global.mpt file
Understanding the User Interface
Understandin the Ribbon
Customizing the User Interface
Accessing and Using th Backstage
Navigating in Project 2013
Understanding Planning Wizard
Understanding Gantt Chart Wizard
Creating a three-tiered Timescale
Understanding the Project 2013 Data Model
Understanding Views
Understanding Tables
Understanding Filters
Understanding Groups
Creating a New Project
Defining a New Project
Set the project start date
Enter the Project Properties
Display the Project Summary Task
Set the Project Working Schedule
Set the Options Unique to this Project
Save the Project
Understanding the Task Planning Process
Auto-Wrapping Task Names
Understading Change Highlighting
Using the Selected Task Feature
Using Basic Task Planning Skills
Creating Work Breakdown Structure
Creating Milestones
Using Task Notes and Cell Background Formatting
Using Task Dependencies
Setting Task Constraints and Deadline Dates
Assigning Task Calendars
Using the Task Inspector to Determine Task Drivers
Viewing the Task Path for a Task
Creating Recurring Tasks
Planning for Known Fixed Costs
Definging Project Resources
Creating Work Resources
Entering Custom Resource Information
Creating Generic Resources
Creating Material Resources
Creating Cost Resources
Sorting Resources in the Resource View Sheet
Setting Up and Using Lync Integration
Understanding Assignments
Assigning Resource to Tasks
Using the Task Entry View
Uding the Assign Resources Dialog
Understanding the Duration Equation
Setting the Cost ate Table
Assigning Material Resources
Assigning Cost Resources
Using Effort Drivenn Scheduling
Replacing Resources Assigned to Tasks
Understanding Resource Allocation
Levelling Resource Allocation with Resource Usage View and Team Planner View
Understanding the Execution Process
Rescheduling an Unstarted Process
Viewing the Critical Path
Working with Project Baselines
Tracking Project Progress
Rescheduling Uncompleted Work
Rescheduling a Task
Setting Tasks to Inactive
Using the Sync with SharePoint Tasks List Feature
Understanding Variance
Analyzing Project Variance
Understanding Custom Views
Creating a New Custom View Using a Four-Step Method
Creating a Combination View
Using the Organizer
Revising a Project Plan
Using a Change Control Process
Updating a Project Baseline
Viewing Multiple Baselines
Reporting in Projects 2013
Using Enhanced Copy and Paste
Using the Timeline View
Creating a New Table by Customizing an Existing View
Creating a New View by Customizing and Existing View
Formatting the Gantt Chart
Formatting the Team Planner View
Formatting Other Views
Attaching Documentation to a Project
Understanding the New Reports
Customizing an Existing Report
Creating a New Report
Printing a Report
Sharing a Report with anither Office Application
Managing Reports
Using Visual Reports
Creating Visual Report Templates
Using Project Closure Methodologies
Closing Project
Saving a Completed Project as a Template
Using the Compare Projects Tool
Using Task Pane Office Apps
Defining Custom Fields
Exporting a Project 2103 File to Excel
Working with VBA