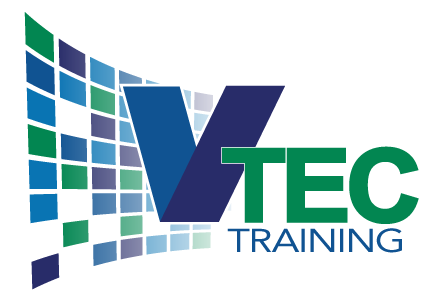 Overview
CompTIA A+ Support Skills courses are intended for students wishing to qualify with CompTIA A+ Certification. A+ certification is designed to help students become entry-level IT technicians. A+ Certification is internationally endorsed and recognized as the only benchmark vendor-neutral qualification for PC support and troubleshooting.

Successful candidates will have the knowledge required to assemble components based on customer requirements, install, configure and maintain devices, PCs and software for end users, understand the basics of networking and security/forensics, properly and safely diagnose, resolve and document common hardware and software issues while applying troubleshooting skills. Successful candidates will also provide appropriate customer support and understand the basics of virtualization, desktop imaging, and deployment.


This course is for students wishing to take and pass both CompTIA A+ 220-901 exam. It is also suitable for students wanting to improve their skills in PC support and administration. Success in the CompTIA A+ exam helps to prepare for a career in IT support, perhaps leading to further CompTIA vendor-neutral certifications or qualifications from Microsoft, Cisco and others.
Prerequisites
Students should have basic experience of using a PC, Microsoft Windows and browsing the Internet. They should be able to:

*Use a keyboard and mouse
*Recognize the main components of a PC and different data media such as USB drives and DVD
*Start the computer and navigate the desktop
*Use Windows Explorer to create directories and subdirectories and manage files
*Use Internet Explorer to view websites.


Recommended Courses:
Course Details
Motherboard Components • System Case Types • Disassembling a PC • Motherboard Layout and Sizes • Bus Architecture • Motherboard Components • Expansion Slots • Labs • Identifying PC Components
Connection Interfaces: I/O Ports and Cables • USB Ports • Other Port Types • Wireless Ports • Expansion Cards • Input Devices • Installing and Configuring Peripherals
Display Devices: Display Device Types • Comparing Display Devices • Modern Display Connectors • Other Display Connectors • Video Cards • Touchscreens and Digitizers • Troubleshooting Display Problems
Audio and Multimedia Devices: Audio Devices • Imaging Devices • Multimedia Devices • Labs • Identifying PC Ports • Connecting Peripheral Devices • Upgrading the Graphics Adapter
Removable Storage Devices: Storage Devices • Storage Adapters and Cables • Installing Storage Devices • Optical Disc Drives • Flash Drives • Tape Drives
Mass Storage Hard Drives • Solid State Drives • Troubleshooting Hard Drives • Installing RAID Arrays • Troubleshooting RAID • Labs • Adding Storage Devices
System System Memory • Random Access Memory (RAM) Types • RAM Configurations • Installing and Upgrading Memory • Labs • Upgrading Memory
Processors: Central Processing Unit (CPU) • CPU Architectures • Other CPU Features • CPU Packaging • Cooling Systems • Installing and Upgrading CPUs
BIOS and UEFI: BIOS and UEFI System Firmware • Configuring Component Properties • Configuring Devices and Boot Properties • Configuring BIOS Security • Upgrading Firmware • Diagnostics and Monitoring
Power Electrical Circuits • Power Supply Unit (PSU) • Connector Types and Voltages • Installing a Power Supply Unit
Custom Configuration: Configuring Computers for Business • Configuring Computers for Home Use
Troubleshooting System Components: Troubleshooting Basic Hardware Problems • Troubleshooting Power Problems • Troubleshooting POST • Troubleshooting Motherboard Components • Labs • RRUs
Laptops: Types • Laptop Features • Laptop Expansion Options • Laptop Power Supplies
Mobile Devices: Mobile Device Types • Mobile Accessories and Ports
Troubleshooting Mobile Devices: Laptop and Mobile Disassembly • Upgrading Laptop FRUs • Upgrading Laptop System Components • Troubleshooting Mobile Power • Troubleshooting Mobile Displays
Printers: Printer Types • Laser Printers • Inkjet Printers • Impact Printers • Thermal Transfer Printers
Configuring Printers: Installing Printers • Configuring Printers • Sharing and Networking Printers • Labs • Installing a Printer
Troubleshooting Printers: Routine Printer Maintenance • Maintaining Laser Printers • Maintaining Other Printer Types • Troubleshooting Print Errors • Troubleshooting Print Defects • Labs • Printer Mai
Network Architectures: Basic Network Concepts • Network Topologies • The OSI Model • Types of Network
Ethernet Networks: OSI Model Physical Layer • Twisted Pair Cabling and Connectors • Installing and Testing Network Cables • Fiber Optic Cabling and Connectors • Coaxial Cabling and Connectors
Wireless Networks: Devices • Wi-Fi Standards • Wireless Network Security • Configuring a SOHO Access Point • Troubleshooting Wireless Links
Internet Types • Legacy Internet Access Methods • Broadband Internet Access Methods • Wireless Internet Access Methods • Labs • Connecting to an Access Point
Internet OSI Model Network Layer • The TCP/IP Suite • Internet Protocol and IP Addressing • Subnet Masks • Classless Addressing • Configuring IP • Troubleshooting IP • IP Version 6
Routers and Firewalls: IP Routing Basics • TCP and UDP Ports • Configuring a SOHO Router Firewall
Troubleshooting Networks: Troubleshooting Networks