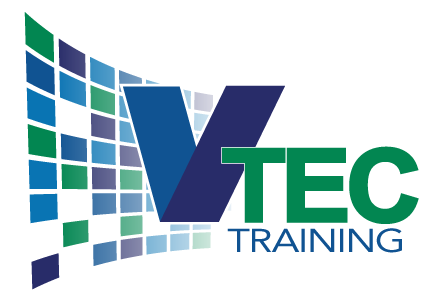 Overview
5-day CompTIA A+ Boot Camp will give you the skills and knowledge you need to troubleshoot hardware and software installations. Our superb instructors lead you through detailed courseware, intensive lab exercises and to-the-point exam preparation. This CompTIA A+ boot camp gets you to your CompTIA A+ Certification in under a week, and thoroughly prepares you for an entry level IT professional position.

You will receive two test vouchers. No additional payment is necessary for the vouchers. If you have already passed one of the tests, talk to your counselor about a voucher. This course is for students wishing to take and pass both CompTIA A+ exams. (220-901 and 220-902) exam

. It is also suitable for students wanting to improve their skills in PC support and administration. Success in the CompTIA A+ exam helps to prepare for a career in IT support, perhaps leading to further CompTIA vendor-neutral certifications or qualifications from Microsoft, Cisco and others


CompTIA A+ certification is aimed at IT professionals with (or seeking) job roles such as Support Engineer, Maintenance Engineer, Desktop Engineer, Computer Administrator, or PC Support Analyst.

Ideally, you should have successfully completed gtslearning's "PC Fundamentals with CompTIA Strata" course or have some basic experience of using a PC, Windows, and browsing the web. Specifically, it is recommended that you have the following skills and knowledge before starting this course:

§ Use a keyboard and mouse.
§ Recognize the main components of a PC and different data media such as USB drives and DVD.
§ Start the computer and navigate the desktop.
§ Use Windows Explorer to create directories and subdirectories and manage files.
§ Use Internet Explorer to view websites.


Prerequisites
Ideally, you should have successfully completed gtslearning's "PC Fundamentals with CompTIA Strata" course or have some basic experience of using a PC, Windows, and browsing the web. Specifically, it is recommended that you have the following skills and knowledge before starting this course:

§ Use a keyboard and mouse.
§ Recognize the main components of a PC and different data media such as USB drives and DVD.
§ Start the computer and navigate the desktop.
§ Use Windows Explorer to create directories and subdirectories and manage files.
§ Use Internet Explorer to view websites.



Recommended Courses:
Course Details
Motherboard Components: System Case Types • Disassembling a PC • Motherboard Layout and Sizes • Bus Architecture • Motherboard Components • Expansion Slots • Labs • Identifying PC Components
Connection Interfaces: I/O Ports and Cables • USB Ports • Other Port Types • Wireless Ports • Expansion Cards • Input Devices • Installing and Configuring Peripherals
Display Devices: Display Device Types • Comparing Display Devices • Modern Display Connectors • Other Display Connectors • Video Cards • Touchscreens and Digitizers • Troubleshooting Display Problems
Audio and Multimedia Devices: Audio Devices • Imaging Devices • Multimedia Devices • Labs • Identifying PC Ports • Connecting Peripheral Devices • Upgrading the Graphics Adapter
Removable Storage Devices: Storage Devices • Storage Adapters and Cables • Installing Storage Devices • Optical Disc Drives • Flash Drives • Tape Drives
Mass Storage Devices: Hard Drives • Solid State Drives • Troubleshooting Hard Drives • Installing RAID Arrays • Troubleshooting RAID • Labs • Adding Storage Devices
System Memory: Random Access Memory (RAM) Types • RAM Configurations • Installing and Upgrading Memory • Labs • Upgrading Memory
Processors: Central Processing Unit (CPU) • CPU Architectures • Other CPU Features • CPU Packaging • Cooling Systems • Installing and Upgrading CPUs
BIOS and UEFI: BIOS and UEFI System Firmware • Configuring Component Properties • Configuring Devices and Boot Properties • Configuring BIOS Security • Upgrading Firmware • Diagnostics and Monitoring
Labs • System Setup
Power Supplies: Electrical Circuits • Power Supply Unit (PSU) • Connector Types and Voltages • Installing a Power Supply Unit
Custom Configuration: Configuring Computers for Business • Configuring Computers for Home Use
Troubleshooting System Components:Troubleshooting Basic Hardware Problems • Troubleshooting Power Problems • Troubleshooting POST • Troubleshooting Motherboard Components • Labs •
Removing and Installing FRUs • Testing Hardware Components • Diagnosing System Errors
Laptops: Laptop Types • Laptop Features • Laptop Expansion Options • Laptop Power Supplies
Mobile Devices: Mobile Device Types • Mobile Accessories and Ports
Troubleshooting Mobile Devices: Laptop and Mobile Disassembly • Upgrading Laptop FRUs • Upgrading Laptop System Components • Troubleshooting Mobile Power
Troubleshooting Mobile Displays • Troubleshooting Other Mobile Problems • Labs • Removing and Installing Laptop FRUs
Printers: Printer Types • Laser Printers • Inkjet Printers • Impact Printers • Thermal Transfer Printers
Configuring Printers: Installing Printers • Configuring Printers • Sharing and Networking Printers • Labs • Installing a Printer
Troubleshooting Printers: Routine Printer Maintenance • Maintaining Laser Printers • Maintaining Other Printer Types • Troubleshooting Print Errors • Troubleshooting Print Defects • Labs
Printer Maintenance
Network Architectures: Basic Network Concepts • Network Topologies • The OSI Model • Types of Network
Ethernet Networks: OSI Model Physical Layer • Twisted Pair Cabling and Connectors • Installing and Testing Network Cables • Fiber Optic Cabling and Connectors • Coaxial Cabling and Connectors
Installing and Testing Network Cables • Fiber Optic Cabling and Connectors • Coaxial Cabling and Connectors • OSI Model Data Link Layer
Network Cards • Hubs, Bridges, and Switches • Troubleshooting Wired Links • Labs • Connecting to a Switch
Wireless Networks: Wireless Network Devices • Wi-Fi Standards • Wireless Network Security • Configuring a SOHO Access Point • Troubleshooting Wireless Links
Internet Connections: Internet Connection Types • Legacy Internet Access Methods • Broadband Internet Access Methods • Wireless Internet Access Methods • Labs • Connecting to an Access Point
Internet Protocol: OSI Model Network Layer • The TCP/IP Suite • Internet Protocol and IP Addressing • Subnet Masks • Classless Addressing • Configuring IP • Troubleshooting IP • IP Version 6
Routers and Firewalls: IP Routing Basics • TCP and UDP Ports • Configuring a SOHO Router Firewall
Troubleshooting Networks: Domain Name System (DNS) • Internet Application Services • File and Printer Sharing Services • Other Network Services • Labs • Troubleshooting a Network
Windows Operating System: What is an Operating System? • Microsoft Windows 7 • Microsoft Windows 8 • Microsoft Windows Vista • Windows System Requirements • Windows Upgrade Paths
Labs • The Windows Desktop
Administration Tools: Control Panel and System Properties • User Account Control • Administrative Tools • Command Prompt and Text Editors • File Explorer • Shut Down • Windows Registry
Administration Tools • Control Panel and System Properties • User Account Control • Administrative Tools • Command Prompt and Text Editors • File Explorer • Shut Down • Windows Registry
Managing Storage: Disk Partitions • File Systems • Disk Management Tool • Adding Arrays (Dynamic Storage) • Drive Status • Command Line Disk Management • Mount Points and Disk Images • Labs • Disk Ma
Managing Files: File Explorer • OneDrive • Navigating Directories using a Command Prompt • File Management using a Command Prompt • Labs • File Management
Managing Applications: Managing Software • Managing Services • msconfig • Task Manager • Windows 8 Task Manager • Labs • Application Management
Managing Devices: Configuring Hardware • Device Manager • Display and Sound Settings • Power Options • Labs • Device Management
Managing Performance: Viewing System Information • Performance Monitor • Advanced System Properties • Labs • System Management Utilities
Maintenance and Backup: Disk Maintenance Utilities • Task Scheduler • Patch Management • Data Backup • Restoring User Profiles • Labs • Windows Maintenance Tasks
Installing Windows: Overview of OS Installations • Installation Boot Methods • Preparing the Hard Disk • Completing an Attended Installation • Options for Deploying Windows • Labs • Installing Window
Configuring Network Connections: Network Card Properties • Establishing Networking Connections • Configuring IP • Establishing Internet Connections • Remote Access Utilities
Securing Network Connections: Configuring the Browser • Network and Host Firewalls • Windows Firewall • Securing SOHO Networks • Labs • Network Connections and Windows Firewall
Configuring Shared Resources: Domains • Workgroups and Homegroups • User and Group Accounts • Managing User Accounts • Configuring File and Folder Sharing
Configuring File and Folder Sharing • NTFS File and Folder Permissions • Labs • Windows Homegroup Networking
Virtualization: Virtualization Basics • Purposes of Virtual Machines • Security Requirements • Cloud Computing • Networked Host Services • Labs • Windows Domain Networking
Troubleshooting PC Operating Systems: Troubleshooting Models • Troubleshooting Procedures • Event Viewer • Windows Error Reporting • Troubleshooting Windows Errors • Labs • Event Viewer
Troubleshooting Boot Problem:Troubleshooting Boot Problems • System Restore • Advanced Boot Options Menu • System Repair and Reinstallation • Labs • Boot Troubleshooting • Advanced Recovery Options
Threats and Vulnerabilities: Security Fundamentals • Social Engineering • Network Reconnaissance • Network Attack Strategies • Denial of Service
Viruses and Malware: Types of Malware • Anti-Virus Software • Malware Symptoms • Quarantine and Remediation • Preventing Malware Infections • Security Center and Windows Defender
Labs • Anti-Virus Software
Workstation Security: Digital Security • Authentication • Password and Account Policies • Workstation Security • Physical Security • Labs • Account and Password Policies
Data Security: Data Policies • Corporate Security Policy • Data Encryption • Data Disposal Methods • Incident Response Policies
Linux Operating System: Linux Distros and Shells • Linux Disk and File Management Commands • Securing a Linux File System • Managing Linux User Accounts
Linux Software and Patch Management • Troubleshooting Linux OS • Labs • Installing and Configuring Linux
OS X : Apple Macs and OS X • OS X File Management • OS X Users and Passwords • OS X Software Management • OS X Networking • OS X Diagnostic Utilities • OS X Troubleshooting
Mobile Operating Systems: Android, iOS, and Windows Mobile • Features of Mobile Operating Systems • Cellular Data Networks • Wi-Fi and Bluetooth Networks • Mobile Device Synchronization
Mobile OS Security and Troubleshooting: Mobile OS Security • Mobile OS Access Control • Mobile OS Policies • Mobile OS Troubleshooting Tools • Troubleshooting Mobile OS Issues
Environmental Controls • Power Problems • Disposal and Recycling • Labs • Implementing an Anti-ESD Service Kit • Cleaning and Preventive Maintenance
Safety and Environmental Procedures: Local Government Regulations • Electrical Safety • Cable Management and Lifting Techniques • Component Handling • Environmental Controls
Environmental Controls • Power Problems • Disposal and Recycling • Labs • Implementing an Anti-ESD Service Kit • Cleaning and Preventive Maintenance
Professionalism and Communication • Customer Service Skills • Communication Skills • Professionalism • Handling Customer Complaints