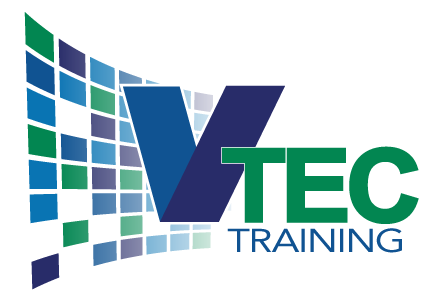 Overview
About VTEC Boot Camps: Our all-inclusive Boot Camps provide an accelerated, intensive, and immersive hands-on learning environment, that gives students with the necessary skills and knowledge to not only pass the Microsoft Certification exams, but to also excel in their IT career paths.

Included:

All course materials, practice exams and official certification exams
Onsite Pearson VUE Testing Center
Hands-on instruction by a certified instructor



Pass Exams:
Breakfast Snack and Lunch provided each day
This boot camp is intended for database professionals who perform installation, maintenance, and configuration tasks. Other responsibilities include setting up database systems, making sure those systems operate efficiently, and regularly storing, backing up, and securing data from unauthorized access.


Prerequisites
IT professionals with at least two years of hands-on experience implementing and administering database systems
Database administrators, systems engineers, systems analysts, and technical consultants who want to prepare for their MCSA: SQL Server 2012/2014 credential in an accelerated format

Recommended Courses:
Course Details
Authenticating connections to SQL Server
Authorizing logins to access databases
Authorization across servers
Partially contained databases
Lab: Authenticating Users
Working with server roles
Working with Fixed database roles
Creating user-defined database roles
Lab: Assigning server and database roles
Authorizing user access to objects
Authorizing users to execute code
Configuring permissions at the schema level
Lab: Authorizing users to access resources
Implementing SQL Server audit
Managing SQL Server audit
Protecting data with encryption
Lab: Using Auditing and Encryption
Backup strategies
Understanding SQL Server transaction login
Planning a SQL Server backup strategy
Lab: Understanding SQL Server recovery models
Backing up databases and transaction logs
Managing database backups
Working with backup options
Lab: Backing up SQL Server databases
Understanding the restore process
Restoring databases
Working with point-in-time recovery
Restoring system databases and individual files
Lab: Restoring SQL Server User Databases
Automating SQL Server management
Working with SQL Server agent
Managing SQL Server agent jobs
Multi-server management
Lab: Automating SQL Server Management
Understanding SQL Server Agent Security
Configuring credentials
Configuring proxy accounts
Lab: Configuring Security for SQL Server Agent
Configuration of database mail
Monitoring SQL Server errors
Configuring operators, alerts, and notifications
Alerts in Azure SQL database
Lab: Monitoring SQL Server with Alerts and Notifications
Configure SQL Server using PowerShell
Administer SQL Server using PowerShell
Maintain the SQL Server environment using PowerShell
Managing Azure SQL Server databases using PowerShell
Lab: Administering SQL Server using PowerShell
Capturing activity using SQL Server profiler
Improving performance with the database engine tuning advisor
Working with tracing options
Distributed replay
Monitoring locks
Lab: Tracing Access to SQL Server
Monitoring activity
Capturing and managing performance data
Analyzing collected performance data
SQL Server utility
Lab: Monitoring SQL Server
SQL Server troubleshooting methodology
Resolving service related issues
Resolving login and connectivity issues
Troubleshooting common issues
Lab: Troubleshooting Common Issues
Transferring data to/from SQL Server
Importing and exporting table data
Using BCP and BULK INSERT to import data
Deploying and upgrading data-tier applications
Lab: Importing and Exporting Data
Introduction to the SQL Server Platform
Overview of SQL Server Architecture
SQL Server Services and Configuration Options
Lab: SQL Server Versions (Discussion session)
Considerations for installing SQL Server
TempDB Files
Installing SQL Server 2016
Automating Installation
Lab: Installing SQL Server
Upgrade Requirements
Upgrade SQL Server Services
Migrating SQL Server Data and Applications
Lab: Upgrading SQL Server
SQL Server Virtual Machines in Azure
Deploying an Azure SQL Database
Migrating an On-Premise Database to an Azure SQL Database
Lab: Migrating SQL Server with Azure
Overview of SQL Server Databases
Creating Databases
Database Files and Filegroups
Moving Database Files
Buffer Pool Extension
Lab: Migrating SQL Server with Azure
SQL Server storage Performance
SMB Fileshare
SQL Server Storage in Azure
Stretch Databases
Lab: Implementing Stretch Database
Ensuring Database Integrity
Maintaining Indexes
Automating Routine Database Maintenance
Lab: Migrating SQL Server with Azure