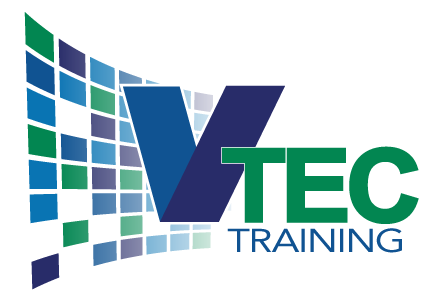 Overview
VTEC boot camps are geared towards providing students with the necessary skills and knowledge to not only pass the Microsoft Certification exams, but to also excel in their IT career paths. All of our boot camps are all-inclusive and include benefits such as:

100% Test Pass Guarantee

All course materials, practice exams and official certification exams
Onsite PearsonVue Testing Center
Hands-on instruction by a certified instructor
Breakfast Pastry and Lunch provided each day


Exams Included:
70-697: Configuring Windows Devices
70-698: Installing and Configuring Windows 10

This boot camp validates a candidate's fundamental knowledge and skills for building solid identities, protection of content (data loss protection), mobile device management policy, virtualization with Hyper-V, application management using the Company Portal and the Windows Store. Candidates will be evaluated on Windows 10 security and integrated Azure features.


Prerequisites
In addition to their professional experience, candidates who take this boot camp should already have the following technical knowledge:



Experience with Windows desktop administration, maintenance, and troubleshooting
Basic experience and understanding of Windows networking technologies
Introductory-level knowledge of Active Directory and Microsoft Intune
Although the focus is primarily on local scenarios, enterprise scenarios are also included, where applicable. Some cloud-integrated services are covered where appropriate, such as with Microsoft Passport.

Recommended Courses:
Course Details
Prepare for installation requirements, Install Windows
Configure devices and device drivers
Perform post-installation configuration
Implement Windows in an enterprise environment
Configure networking, storage, data access and usage, Implement aps
Configure remote management, updates, system and data recovery and Monitor Windows
Configure authorization and authentication
Configure advanced management tools
Manage identity, Plan desktop and device deployment
Plan and implement a Microsoft Intune device management solution
Manage data access and protection, remote access
Manage Apps, updates and recovery
Introducing Windows 10
Navigating the User Interface
Lab : Navigating and Customizing the User Interface
Navigating the Windows 10 User Interface
Configuring Start
Configuring the Desktop
Installing Windows 10
Upgrading to Windows 10
Lab : Installing Windows 10
Upgrading Windows 7 to Windows 10
Migrating User Settings
Overview of Tools You Can Use to Configure Windows 10
Common Configuration Options
Managing User Accounts
Using OneDrive
Lab : Configuring Windows 10
Using the Settings App
Using Control Panel
Using Windows PowerShell
Using GPOs
Lab : Synchronizing Settings with OneDrive
Connecting a Microsoft Account
Synchronizing Settings between Devices
Configuring IP Network Connectivity
Implementing Name Resolution
Implementing Wireless Network Connectivity
Overview of Remote Access
Lab : Configuring Network Connectivity
Verify and Test IPv4 Settings
Configuring Automatic IPv4 Settings
Configuring and Testing Name Resolution
Overview of Storage Options
Managing Disks, Partitions, and Volumes
Maintaining Disks and Volumes
Managing Storage Spaces
Lab : Managing Storage
Adding a Disk
Creating a Simple Volume
Compressing a Folder
Enabling Disk Quotas
Creating a Storage Space
Overview of File Systems
Configuring and Managing File Access
Configuring and Managing Shared Folders
Work Folders, Managing Printers
Lab : Configuring and Managing Permissions and Shares
Creating, Managing, and Sharing a Folder
Using Conditions to Control Access and Effective Permissions
Lab : Configuring and Using Work Folders
Configuring Work Folders
Lab : Installing and Managing a Printer
Managing and Using a Printe
Overview of Providing Apps to Users
The Windows Store
Web Browsers
Lab : Installing and Updating Apps from the Windows Store
Sideloading an App
Signing In with a Microsoft Account
Installing and Updating Windows Store Apps
Lab : Configuring Windows 10 Web Browsers
Configuring and Using Microsoft Edge
Configuring and Using Internet Explorer
Overview of Data-Related Security Threats
Securing Data with EFS
Implementing and Managing BitLocker
Lab : Managing Data Security
Using EFS
Using Bitlocker
Using Security Settings to Mitigate Threats
Configuring UAC
Configuring Application Restrictions
Lab : Managing Device Security
Creating Security Policies
Testing Security Policies
Configuring UAC Prompts
Overview of Network-Related Security Threats
Windows Firewall
Connection Security Rules
Windows Defender
Lab : Managing Network Security
Creating and Testing Inbound Rules
Creating and Testing Outbound Rules
Creating and Testing Connection Security Rules
Configuring Windows Defender
Managing Devices and Drivers
Recovering Files
Recovering Devices
Lab : Troubleshooting and Recovery
Managing Device Drivers
Using File History to Recover Files
Using Previous Versions to Recover Files
Recovering a Device with a Restore Point
Using the Advanced Start-up Options to Recover a Device
Updating Windows
Monitoring Windows 10
Optimizing Performance
Lab : Maintaining Windows 10
Configuring Updates for a Single Device
Configuring Updates with GPOs
Monitoring Reliability and Performance
Managing Windows 10 in the Enterprise
Managing a Mobile Workforce
Supporting Devices in the Enterprise
Extending IT Management and Services to the Cloud
Lab : Planning for Windows 10 and Device Management in the Enterprise
Reading the scenario
Overview of Windows 10 Enterprise Deployment
Customizing Enterprise Desktop Deployments
Deploying Windows 10 by Using MDT
Maintaining a Windows 10 Installation
Volume License Activation for Windows 10
Lab : Building a Reference Image by Using Windows Assessment and Deployment Kit (ADK) Tools
Configuring Custom Windows PE Boot Media
Creating a Custom Answer File by Using Windows SIM
Installing a Reference Computer by Using an Answer File
Lab : Using MDT to Deploy Windows 10 Desktops
Lab : Maintaining a Windows 10 Installation by Using Windows ICD
Managing User Profiles and User State
Implementing User State Virtualization by Using Group Policy
Configuring UE-V
Managing User State Migration
Lab : Configuring User Profiles and User State Virtualization
Configuring Roaming User Profiles and Folder Redirection
Implementing and Configuring UE-V
Lab : Migrating User State by Using USMT
Creating and Customizing USMT XML Files
Capturing and Restoring User State on a Target Computer
Overview of Enterprise Identity
Planning for Cloud Identity Integration
Lab : Integrating a Microsoft Account with a Domain Account
Signing up for a Microsoft Account
Connecting a Microsoft Account to a Domain Account
Lab : Joining Windows 10 to Azure Active Directory
Signing up for Both Office 365 and Azure Trial Subscriptions
Joining Windows 10 to Azure Active Directory
Managing Group Policy Objects
Configuring Enterprise Desktops by Using Group Policy
Overview of Group Policy Preferences
Lab : Configuring Group Policy Objects and Settings
Managing Windows 10 by Using Group Policy
Lab : Using Group Policy Preferences to Manage Desktop Settings
Configuring Group Policy Preferences to Apply Drive and Printer Mapping
Overview of Data Access Solutions
Implementing Device Registration
Implementing Work Folders
Managing Online Data Using Cloud-Based Storage Solutions
Lab : Configuring Data Access for Non-Domain Joined Devices
Configuring Work Folders
Lab : Managing Data Access Using OneDrive
Configuring OneDrive
Overview of Remote Access Solutions
Supporting DirectAccess with Windows 10
Configuring VPN Access to Remote Networks
Supporting RemoteApp
Lab : Implementing DirectAccess
Configuring the DirectAccess Server and Clients
Validating Remote Connectivity
Lab : Configuring Microsoft Azure RemoteApp
Creating a RemoteApp Collection
Publishing an Application by Using Azure RemoteApp
Validating Remote Connectivity
Installing and Configuring Client Hyper-V
Configuring Virtual Switches
Creating and Managing Virtual Hard Disks
Creating and Managing Virtual Machines
Lab : Configuring Virtual Machines by Using Client Hyper-V
Installing Client Hyper-V
Creating a Virtual Switch, a Virtual Hard Disk, and a Virtual Machine
Overview of the Enterprise Mobility Suite
Overview of Azure Active Directory Premium
Overview of Azure RMS
Overview of Intune
Lab : Implementing a Microsoft Intune Subscription
Deploying the Intune Client Software
Overview of Microsoft Intune Policies
Mobile Device Management Using Intune
Lab : Installing the Intune Client Software and Configuring a Policy
Installing the Intune Client Software
Configuring Intune Policy Settings
Lab : Managing Mobile Devices Using Microsoft Intune
Configuring and Enrolling Mobile Devices into Microsoft Intune
Managing Updates by Using Intune
Managing Endpoint Protection
Lab : Managing Updates and Endpoint Protection by Using Microsoft Intune
Configuring Updates in Intune
Configuring Endpoint Protection in Intune
Application Management by Using Intune
The Application Deployment Process
Managing Access to Organizational Resources
Lab : Deploying Applications by Using Microsoft Intune
Publishing Applications for Deployment in Intune
Deploying and Monitoring Application Deployment
Lab : Managing Resource Access by Using Intune
Configuring Certificate Deployment in Intune
Configure Conditional Access Policies