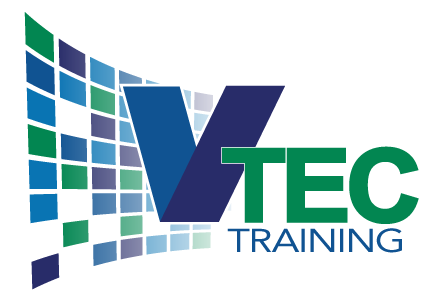 Technology:
Virtualization
Overview
This five-day course will provide students with the key knowledge required to deploy and configure Operations Management Suite (OMS). Using hands-on labs, students will learn the following:

An overview of System Center 2016.
How to upgrade to System Center 2016 from System Center 2012 R2.
Integrate System Center 2016 with OMS.
An overview of OMS.
Base configuration and operations of OMS.
How to operate OMS.
Configuring & Operating OMS Automation and Control.
Configuring OMS Insight and Analytics.
Operating OMS Insight and Analytics.
Configuring OMS Protection and Recovery.
Operating OMS Protection and Recovery.
Configuring OMS Security and Compliance.
Operating Operations Management Suite Security and Compliance.

This course is intended for service administrators, devops, and cloud architects who are interested in using Operations Management Suite to provide hybrid cloud and datacenter monitoring for their organization.


Prerequisites
Before attending this course, students must have:

1 year's experience of System Center 2012 R2 or System Center 2016.
Working knowledge of SQL Server 2012, 2014, or 2016.
Working knowledge of Windows Server 2012 R2 and Windows Server 2016.

Recommended Courses:
Course Details
Overview of Operations Manager.
Overview of Orchestrator.
Overview of Data Protection Manager.
Overview of Virtual Machine Manager.
Overview of Service Manager.
Lab : Reviewing System Center Components
Upgrading Orchestrator.
Upgrading Service Manager.
Upgrading Data Protection Manager.
Upgrading Operations Manager.
Upgrading Virtual Machine Manager.
Lab : Upgrading to System Center 2016
Overview of Operations Management Suite.
Overview of System Center 2016 Integration with OMS.
Core Concepts of Managing a Hybrid Cloud.
Overview of Operations Management Suite.
Overview of System Center 2016 Integration with OMS.
Overview of Key Azure Concepts in Relation to OMS.
Configuring an OMS Workspace.
Configuring Data Sources.
Configuring Accounts.
Configuring Other Features.
Windows PowerShell and OMS.
Lab : Configure Operations Management Suite for first-time use
Operating Log Search.
Analyzing OMS Search Data.
Integrating with OMS.
Lab : Operating OMS
Overview of the Change Tracking solution in OMS.
Overview of the Update Management solution in OMS.
Configuring the Change Tracking solution in OMS.
Configuring the Update Management solution in OMS.
Lab : Configuring Operations Management Suite Automation and Control
Operating the Change Tracking solution in OMS.
Operating the Update Management solution in OMS.
Lab : Operating Operations Management Suite Automation and Control
Overview of the Service Map solution in OMS.
Overview of the Network Performance Monitor solution in OMS.
Configuring the Service Map Solution in OMS.
Configuring the Network Performance Monitor Solution in OMS.
Lab : Configuring the Operations Management Suite Insight and Analytics Solution Packs
Overview of the OMS Backup Solution.
Overview of the Azure Site Recovery Solution.
Configuring the OMS Backup Solution.
Configuring the Azure Site Recovery Solution.
Lab : Configuring the environment for the Protection and Recovery Solution Pack
Operating the OMS Backup Solution.
Operating the Azure Site Recovery Solution.
Lab : Operating the environment for the Protection and Recovery Solution Pack
Overview of the Security and Audit solution in OMS.
Overview of the Antimalware Assessment solution in OMS.
Configuring OMS to Collect Security Logs from Third Party Applications and Appliances.
Mapping Security Log data with Operations Manager Audit Collection Services.
Operating the Security and Audit Solution.
Operating the Antimalware Assessment Solution.
Lab : Operating the Security and Compliance Solution Pack