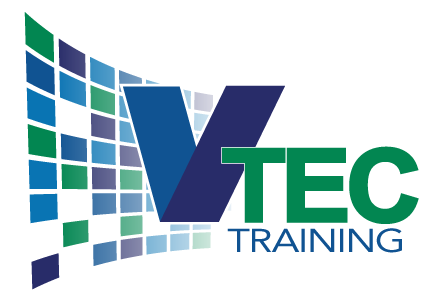 Technology:
Office, business
Overview
This course covers the Microsoft Office Suite including Excel 2016, PowerPoint 2016, Publisher 2016, OneNote 2016, Outlook 2016, Windows 10 Mobile Office Apps and Word 2016.

You will learn the new features and tools. You will learn how to edit Adobe Acrobate Files. You will learn the Office interface. You will lean how to Manage and Share Files.
This course is intended for individuals who are interested in the foundational knowledge and skills in Office 2016.
Prerequisites
No prerequisites are necessary.

Recommended Courses:
Course Details
Getting Oriented to the Office 2016 Applications
New Features and Tools in Office 2016
Saving and Sharing Files in the Cloud
Editing Adobe Acrobat Files
Navigating and Customizing the Office Interface
Working with the Ribbon
Customizing an Application Interface
Using Office Add-ins, Using the Trust Center
Creating, Managing and Sharing Files
Using and Creating Graphics, Working with Your Digital Pictures
Using the Office Apps, Word, Excel PowerPoint, Windows 10 Online Apps
Options for Creating a New Word Document
Using, Creating and Attaching a Templates
Navigating a Word Document, Moving Around a Document with the Keyboard
Understanding Document Formatting
Working with Fonts and Text Formatting
Working with Paragraph Formatting, Page Layout: Margins and Page Options
Printing Documents, Enhancing Word Documents
Working with Borders and Shading, Formatting with Themes
Creating Headers and Footers, Inserting Pictures, Clip Art, and Charts
Changing the Document Display, Using the Review Tools, Working with Quick Parts
Configuring AutoCorrect, Understanding Styles, Working with Tables, Columns, and Sections
Managing Mailings and Forms, Performing a Mail Merge
Navigating the Excel Workspace, The Excel Ribbon
Creating Workbooks and Worksheets, Managing Workbooks
Entering Data in a Worksheet, Filing and Entering
Copying, Moving, and Deleting Cell Contents, Editing Cell Content, Viewing and Printing Worksheets
Worksheet Formatting and Management, Formatting Text Entries, Formatting Values
Adding Comments to Cells, Using Themes, Formatting Cells Using Borders and Color
Using Cell Styles and the Format Painter, Using Conditional Formatting
Manipulating Cells and Cell Content, Working with Columns and Rows, Working with Worksheets
Naming Ranges, Formulas and Functions,Performing Calculations
Creating and Editing Formulas, Excel Functions, Entering a Function in a Cell
Creating Charts, Modifying, Chart Elements, Creating a Combination Chart
Using Excel Tables and Pivottables, Working with External Data Working with PivotTables
Options for Creating a New Presentation, Creating a Template, Inserting New Slides
Working with Slides in Different Views
Advanced Presentation Formatting, Themes, and Masters
Better Slides with Clip Art, Pictures, and SmartArt
Inserting a Picture, Adding Online Images to Slides
Creating a Photo Album, Working with Shapes, Adding Charts to Slides
Enhancing Slides with Animation, Transitions, and Multimedia
Animations versus Transitions, Assigning Animation to a Slide Object,
Adding Sound to a Slide, Editing, Adding Video to a Slide
Delivering a Presentation and Creating Support Materials, Planning Your Presentation
Checking the Presentation for Spelling and Grammar Errors, Using the Presenter View
Creating a Custom Slide Show, Creating a Self-Running Presentation
Outlook and Email Accounts, Configuring Outlook at First Star
Understanding Outlook Profiles, Understanding Outlook Data Files
Importing and Exporting Data, Navigating the Outlook Workspace, Printing Outlook Items
Managing Email in Outlook, Working in the Mail Folder
Creating an Email Message, Using the Outlook Address Book,
Attaching Files and Items to a Message, Using Themes and Email Stationery
Adding a Signature, Sending Mail, Recalling a Message
Managing Email, Setting Outlook Mail Options
Using the Calendar for Appointments and Tasks
Navigating the Calendar, Scheduling an Appointment, , Sharing Calendars, Working with Tasks
Working with Contacts and Planning Meetings
Creating a New Contact, Using the Journal and Notes, Securing and Maintaining Outlook
Planning Your Publication, Working with Publication Templates, Creating a New Publication
Creating a Business Information Set, Working with Text
Inserting Illustrations, Printing Publications
Advanced Publisher Features
Adding Pages to a Publication, Configuring Page Settings
Working with Master Pages
Using Tables in Publications
Manipulating Publication Objects
Merging Data into a Publication
Fine-tuning Your Publications
Navigating the OneNote Workspace
Creating a Notebook, Modifying Notebook Properties
Working with Sections, Working with Pages
Restoring Sections and Pages from the Notebook Recycle Bin
Inserting and Formatting Notes, Using Tags, Finding Tagged Notes, Using Tables to Store Information
Working with Notebook Pages, Managing Pages
Modifying the Page Setup and View
Viewing Page Versions, Viewing Recent Edits, Viewing Changes by Author, Adding Objects to Notebook Pages
Printing Notebook Pages,
Integrating OneNote with Other Office Applications
Taking Linked Notes, Using File Printout, Adding Links, Attaching Files
Inserting Screen Clips, Integrating OneNote and Outlook